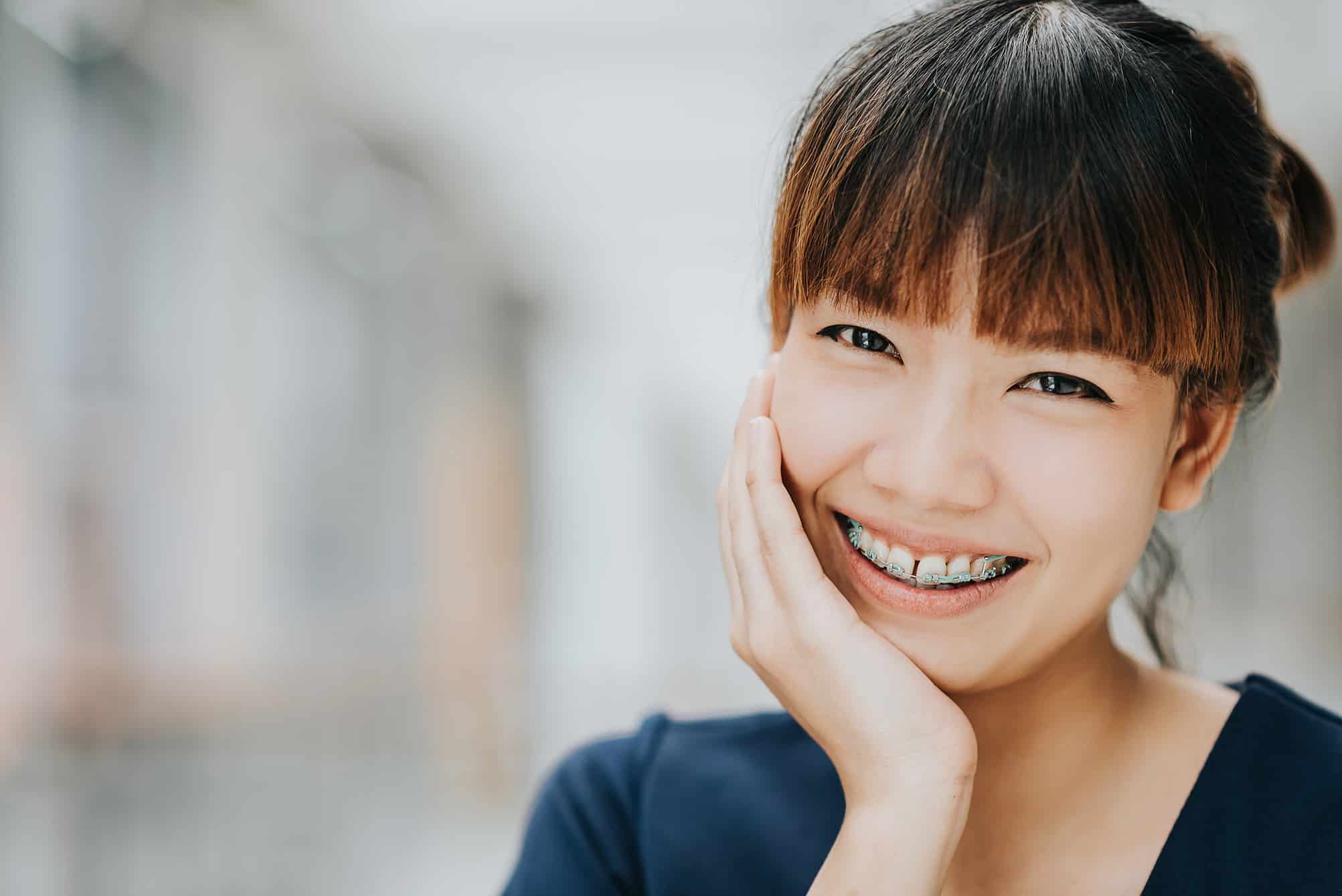 Traditional Braces in Midland, Texas
When it comes to maintaining a healthy, beautiful smile for life, the alignment of your teeth and jaws can play a significant role. Teeth that are in the proper position aren't only more visually appealing and make practicing good oral hygiene habits easier. While many people aren't born with naturally straight, even teeth, the good news is that correcting alignment issues is simple with traditional braces. Here's what you should know about how traditional braces could benefit you before scheduling your consultation with Dr. Bonolos.
What Are Traditional Braces?
Traditional braces are made of metal brackets attached to the surface of each of your teeth. These brackets are held together with a thin metal wire that is gradually tightened over time, slowly moving your teeth into the desired position. Traditional braces are usually worn for around two years and cannot be removed until the treatment is complete.
Process of Getting Traditional Braces
If you think braces are only for children and teenagers, think again. Many adults seek orthodontic intervention to improve the appearance, function, and overall health of their smiles. The best candidate for traditional braces is someone who has overcrowded, gapped, or misaligned teeth but who otherwise has healthy teeth and gums.
Here's what you can expect during your treatment process at Refined Orthodontics:
First, you'll have an initial consultation to determine if traditional braces suit you.

If Dr. Bonolos recommends braces to improve your smile, dental impressions and X-rays of your mouth will be taken to create your customized treatment plan.

Next, brackets will be adhered to your teeth, followed by the wires that hold them together.

After your braces are on, you'll return for regular follow-up appointments (usually every 4-6 weeks) to adjust the braces and monitor your progress.
We Can't Wait To Meet You.
And give you the smile you deserve. Book your appointment today!
Benefits of Traditional Braces
Traditional braces can provide various cosmetic and oral health benefits to adolescents and adults alike. Some of these include:
Effectively resolving complex orthodontic cases

More affordable than some other orthodontic options

No need for self-discipline (remembering to wear your braces) because they're always in place and working

Long-standing history and proven success
Caring for Traditional Braces
While it's always important to take proper care of your teeth and gums, it's particularly important while wearing braces. To ensure that your braces and teeth stay in good condition while you undergo orthodontic treatment, be sure to:
Practice good oral hygiene habits, including brushing and flossing daily

Avoid foods that could damage your

braces

, such as anything hard or chewy

Protect your braces while playing contact sports by wearing a mouthguard
Duration of Treatment with Traditional Braces
The length of your treatment time in braces will depend on the condition of your mouth and how well you care for it while wearing them. Not practicing good oral hygiene or eating foods that damage your braces could extend your treatment time. For this reason, it's important to follow Dr. Bonolo's recommendations. Most people can expect to wear traditional braces between 18 months and two years.
Refined Orthodontics: The Best Choice for Traditional Braces
You deserve to have a smile that's healthy and beautiful. At Refined Orthodontics, Dr. Bonolo and her friendly team can help you improve the function, appearance, and overall health of your smile with traditional braces. We're proud to use state-of-the-art equipment and quality materials and provide compassionate care to ensure our patients have the best orthodontic experience possible. Contact us today to schedule your consultation. We look forward to helping you improve your quality of life with a straighter, healthier smile!