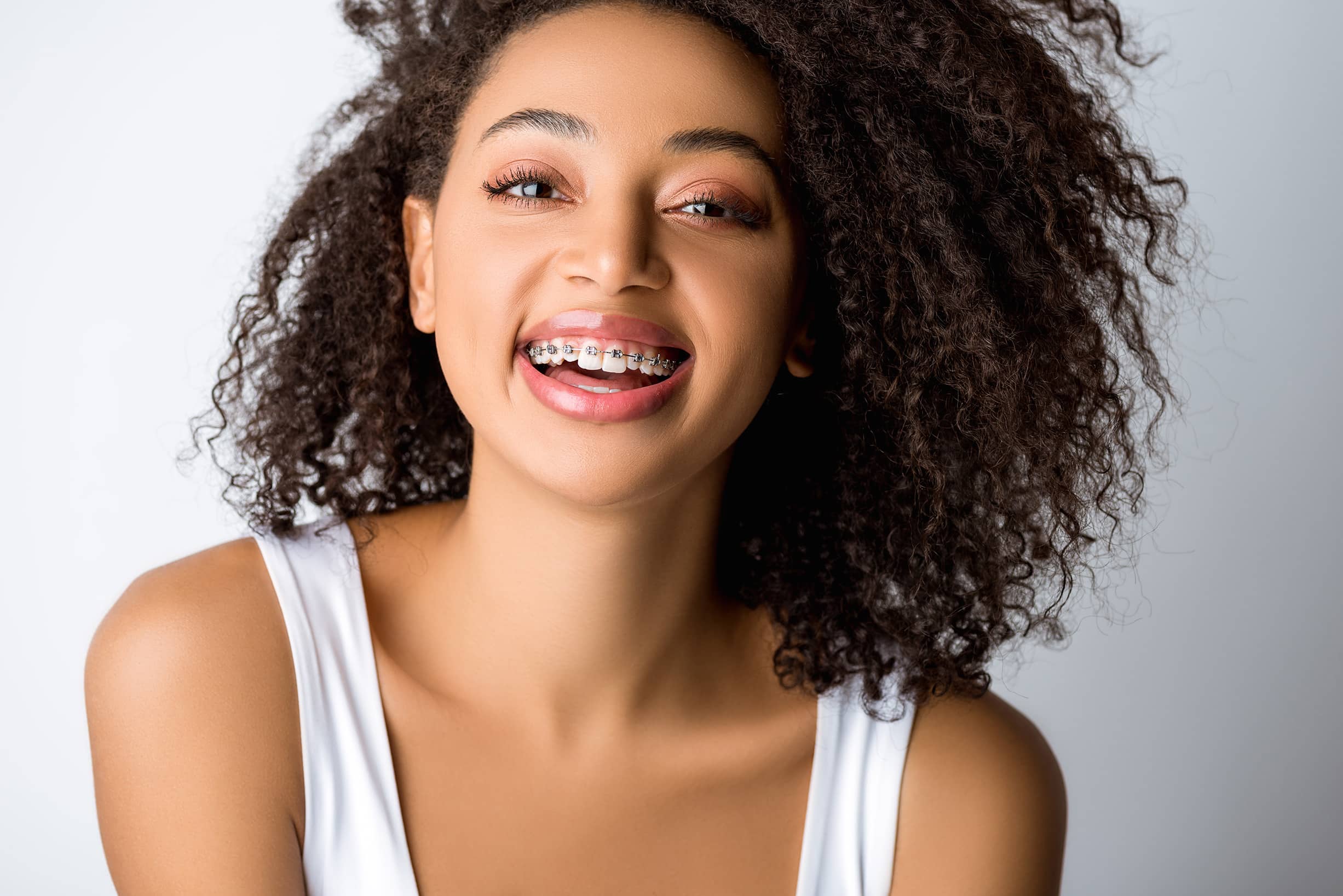 Orthodontics in Midland, Texas
A healthy smile is an essential part of living an overall healthy life. When it comes to maintaining good oral health, the position of your teeth and jaw matters. While most people aren't born with perfectly straight teeth, achieving a more even smile has never been easier, thanks to modern orthodontic care. If you're interested in improving the health, appearance, and function of your smile, here's what you need to know about how orthodontic care could benefit you before scheduling a consultation with Dr. Bonolo in Midland.
What is orthodontics?
Orthodontics is a dental specialty that focuses on diagnosing, treating, and preventing alignment issues in a person's teeth or jaws. In most cases, this takes place with the help of orthodontic appliances, such as braces. An orthodontist is a dentist who has undergone additional training to become an expert in achieving the proper alignment of one's teeth and jaws. When your teeth and/or jaws aren't in the proper position, they could be more difficult to clean and make you more likely to experience dental concerns, such as tooth decay and gum disease. Likewise, when your teeth are straight, it's easier to prevent dental diseases from developing.
What are the three levels of orthodontics?
Orthodontics isn't a one-size-fits-all approach to dentistry. People could benefit from orthodontic care for many reasons. Here are the three levels of orthodontics that are aimed to help you achieve your healthiest, most attractive smile possible:
Level 1 (Appearance of straight teeth):

This level addresses only aesthetic concerns. This usually involves minor alignment issues that can be easily resolved with metal braces or clear aligners.

Level 2 (Appearance of bite):

This is the most common level that addresses the position of your teeth and how they come together when you bite down.

Level 3 (Bite and jaw alignment):

This is the most comprehensive level that can resolve more serious orthodontic concerns and oral health problems, including TMD and sleep apnea.
We Can't Wait To Meet You.
And give you the smile you deserve. Book your appointment today!
What is the difference between general dentistry and orthodontics?
General dentistry focuses on diagnosing, treating, and preventing oral health problems. Orthodontics is a branch of general dentistry. While general dentistry specializes in diseases of a person's teeth, gums, and nerves, orthodontics specializes in correcting the position of one's teeth, bite, and jaws. 
What orthodontic services are offered at Refined Orthodontics?
With caring orthodontic specialists at Refined Orthodontics, we offer various progressive orthodontic services to meet your oral health needs. Some of these include:
Traditional Braces:

Made from metal or ceramic braces that are adhered to the surface of your teeth and are held together by a thin wire that gradually moves your teeth to the proper position over time.

Invisalign:

Clear plastic aligners that can be removed; they can correct most orthodontic concerns and offer optimum convenience and discretion.

Inbrace:

Metal braces that are attached to the back of your teeth, providing a more discreet appearance while correcting your teeth.

Early Treatment (Phase 1):

It addresses problems before they begin or progress.

Airway orthodontics: Used to improve sleep patterns and breathing due to facial or dental abnormalities.

Surgical Orthodontics:

Used in complex cases that require surgery to correct teeth or jaw alignment problems.
Refined Orthodontics Can Enhance the Appearance of Your Smile
Orthodontics encompasses so much more than achieving an attractive smile. It aims to help you live your best life with a healthy smile. To learn more about how orthodontic care could benefit you, the experienced team at Refined Orthodontics is here to help. Contact us today to schedule your appointment!