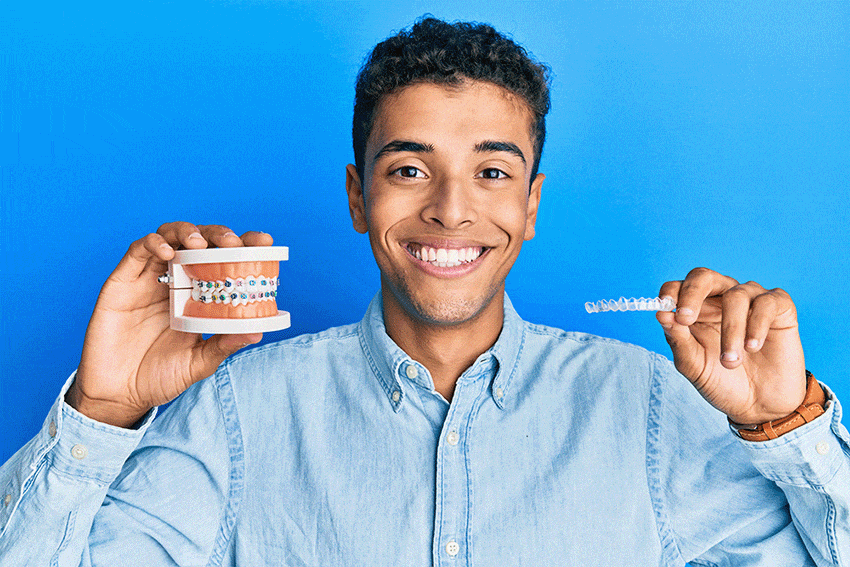 Solutions for Every Smile
Overbites, underbites or teeth that aren't just quite right to your liking, we can take on all smile challenges and restore your confidence.
We Can't Wait To Meet You.
And give you the smile you deserve. Book your appointment today!
Orthodontic services and technologies we offer:
Our braces come in an option of silver metal, gold metal, or

clear ceramic

.

They are low profile, which makes them less noticeable and comfortable.
Invisalign uses the most advanced clear aligner system. Dr. Bonolo is a preferred Invisalign provider; at Refined Orthodontics, we use the latest and advanced technologies, such as an iTero scanner, to ensure your comfort throughout your Invisalign journey.
We offer Invisalign First (for ages 7-10), Invisalign Teen (for ages 11-19), and Invisalign Adult (for ages 20+).
Braces that are truly invisible because they go behind the teeth. Inbrace uses a smart-wire system that is fully customizable.
We offer early treatment for children as young as age 7 to create space for teeth that are coming in and correct issues that appear early, such as crossbites, underbites, front teeth that come forward too much and risk being traumatized, and teeth that are wrongly positioned.
Dr. Bonolo works with other dental and medical professionals to ensure good harmony between the airway and mouth for good airflow through the nose, thus reducing sleep apnea symptoms.
We offer this treatment for both children and adults.
We offer surgical orthodontics in collaboration with an oral surgeon to correct significant jaw discrepancies.